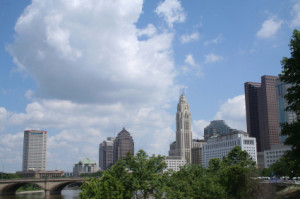 Joel Niekamp, Senior Account Manager, joel@techstaffoh.com
Joel has been with TECHSTAFF since 2006 and brings over 6 years of sales management and recruiting experience in the staffing industry. Focused on relationship building, Joel has built long lasting relationships with many clients and candidates throughout the Midwest which he still services today. Joel is committed to working with professionals, both clients and candidates, to determine their exact needs to find the best possible fit for their growth.
Nick Koesters, Senior Technical Recruiter, nick@techstaffoh.com
Nick has been with TECHSTAFF since 2013 and has over seven years of experience in the technical recruiting industry. With a focus on meeting our clients' needs, Nick has strong skills in identifying and qualifying candidates while also building strong relationships with them. Nick is committed to guiding our candidates through the entire hiring process. From a candidate's initial phone screen, to interviews, offer stage, and placement.
Engineering & Technical
Mechanical Engineers
Electrical Engineers
Electronic Engineers
Manufacturing Engineers
Industrial Engineers
Quality Engineers
Test Engineers
Controls Engineers
Mechanical Drafters & Designers
Environmental Health & Safety
Engineering Management
Mechanical & Manufacturing Technicians
Maintenance Technicians
Information Technology
Application Programmers Software Developers/Testers
Network Administration
Database Administration
Help desk/Technical Support
IS Management
Systems Analysts
Check us out on